Thank You For Purchasing
Natural Cures For Insomnia
To download the eBook Natural Cures For Insomnia, click on the book cover or Click Here.
IMPORTANT: You will almost immediately receive a further email containing the password you will need to open the ebook. We instigated this simple measure due to a series of unauthorised and un-paid for download occurring. When prompted just type in the password provided and the ebook will open.
Your Bonus Item:
here is your additional bonus item, that is an ideal accompaniment to your Natural Cures for Insomnia ebook: Introduction to Meditation Techniques.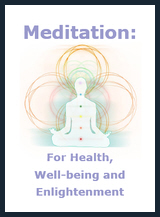 With thanks from: M.J.Zellig - How to Naturally & Al G Smith - Go Natural and Organic
Any problems? If you have any difficulty accessing your products you can contact us:
email: support @ howtonaturally.com --- telephone: ++34 965 474 554


NOTE: If you have found your way accidentally to this page and discover that these ebooks are password protected it will be because you have not purchased them.

If you are interested in purchasing "Natural Cures for Insomnia" and receiving the bonus "Meditation for Wellbeing" eBook please visit:
wwwHowToNaturally.com/cure-insomnia/
for more information. Thank you.
---
How to Naturally and GoNandO are part of the Evolving Intelligence Ltd group of Natural Health Websites.
Evolving Intelligence Ltd is a Limited Company, regd. no. 0666123, registered in England and Wales.
Registered office: 2ND FLOOR, 145-157 ST JOHN STREET, LONDON, EC1V 4PY, UNITED KINGDOM -- Tel: 0844 668 4266
Customer support center: 147-150 Diseminados de Tamarit, Sax, Alicante, Spain, 03630 -- Tel: ++34 965 474 554