Aloe Vera Constipation Cure
Aloe vera constipation cure is one of those reputed healthful benefits that the Aloe vera plant offers. Many folk have discovered that Aloe vera can help with regularity issues although the research world continues to investigate its properties.
In fact when you think of the thick, serrated leaves of Aloe vera plants you probably associate the Aloe vera leaves with that translucent gel that can be scooped out of the center and applied to cuts as a cooling soothing remedy, or eaten fresh for digestive benefits.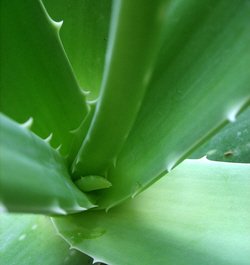 But the gel itself is surrounded by a more fibrous constituent that is rich in a substance called Aloin (well, it would be wouldn't it? Aloe - Aloin?) -- a type of latex (a natural rubber like material). In fact, whilst the gel has noted soothing properties Aloin can act as an irritant. It it is this property that is asssumed to stimulate the bowels into movement, therefore making Aloe vera constipation remedy have its reported beneficial effect.
Indeed this pulp-like (as opposed to the gel) element of the Aloe vera plant has been used for many years in ancient forms of medicine. For example the pulp is reportedly used widely in Siddha medicines in the treatment not only of constipation, but also enlargement of the spleen, zymotic disease, chengamaari (a type of venereal infection) and various other conditions.
Aloe vera Constipation Cure?:
Read more in depth...
Yulia Berry is an independent health researcher and author of the best selling e-book on aloe vera, "Aloe - Your Miracle Doctor." She distributes a weekly newsletter regarding home remedies and has written another popular e-book "Pharmacy In Vegetables" and dozens of natural health articles published on hundreds of websites worldwide. For information on Aloe - Your Miracle Doctor, visit: Miraculous Medicinal Uses of Aloe Vera


Aloe Vera Secrets:
Take a closer look at some of the powerful Medicinal uses of Aloe Vera that ahve been discovered. Claim our useful FREE eBook about Aloe Vera and your Health -- right here:

---
For those seeking pain relief now you can try this amazing product featuring "Full Spectrum Cannabidiol (CBD), Arnica, Castor Oil, Peppermint Oil, Aloe, Green Tea Extract, Willow Bark Extract, and Menthol". Read the many 'rave' reviews by clicking this link or the image below (-- and 'get three free' offer still available, just now):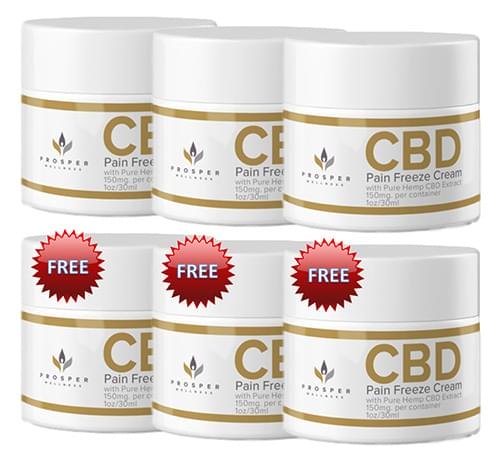 Additional Aloe Vera and Health Information
---
Also see our additional insomnia cure and sleep problems articles, which could be useful to sufferers of typical menopause symptoms.
---
This website and its contents are Copyright © 2009 GoNandO.com
Terms of Use | Contact Us